__________________________________________________

Women in the Word has begun studying Kay Arthur's
"Book of Job: Trusting God in Times of Adversity" on Monday nights.
Meets in the gym at 6:00 pm.
Bring your Bible, study book, notebook, and a pencil/pen.
_____________________________

Men's Bible Study

R.C. Chapman's Agape Leadership Series
Tuesdays
6:30-7:30 pm in the Man Cave
Please sign up in the foyer.
Contact Gordon for more details or call 530-243-5356
_________________________________________________________________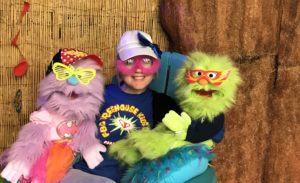 Kickoff on August 21st @ 6:00 pm
Come early for registration.
Dinner for $2.00/person donation available at 5:30

Meet at FBC @9:00 am if you want to carpool.
We will all meet at the Lower Falls at 11:00 am.
Bring: sack lunch w/drink
Sign up in the foyer and contact Lois Robison if you have further questions.
Directions: From Mt. Shasta, go about a mile south of town to the beginning of Highway 89. The sign will say to McCloud, Susanville, or Reno. Travel over the hill about 10 miles to the town of McCloud. Continue traveling east on highway 89 five miles beyond McCloud, slow down when you see a McCloud River Access sign. Turn right at the Forest Service sign "Fowler's Campground Lower Falls" Go straight past the entrance to the campground to reach the Lowers Falls area in about ½ mile. If you want to go to Middle Falls take the paved road to the east and travel about ½ mile. To reach Upper Falls by car, travel about another ½ mile past the Middle Falls parking area. This road is actually a loop and continues on to Lakin Dam and Cattle Camp, then back to Highway 89 in about 6 miles.