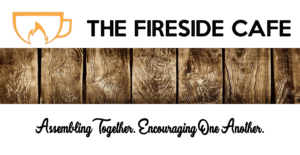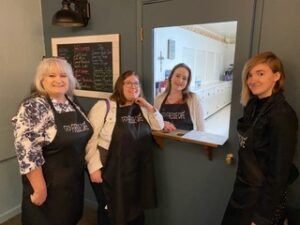 The Fireside Cafe exists to provide a comfortable atmosphere where believers in Jesus Christ can fellowship in the love and hope of God while we minister to one another.
Come early before church to connect with others.
Allow us to
introduce ourselves and get to know you. We also hold our weekly Bible studies in the Fireside Cafe' so we can relax with each other as we dig into
God's Word.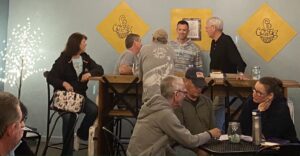 The Cafe is open Sundays 9:30 – 10:45 am.