Center Stage Ministries
Thinking outside of the box to reach people with
the Gospel of Jesus Christ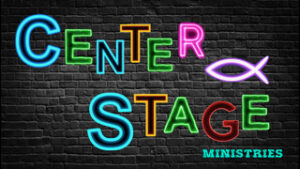 Center Stage Ministries is an opportunity to reach our community with the saving Gospel of Jesus Christ. It includes skits, dinners, plays, testimony nights, and an array of opportunities. This outreach is a once-a-month event where we desire to open up dialogue about who Jesus is and why we follow Him.
Conversations with Pastor Heath, Trevor Denham, and Wendee Ulmer, who share why they believe their childhood conversions led them into religion instead of a relationship with Christ.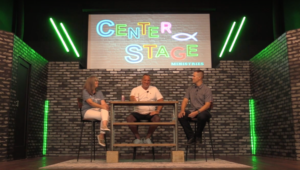 What is the "One Question That Matters?". Watch this video clip from Center Stage Ministries that answers this thought-provoking question.