Here at The Edge, we're not afraid of tough questions. As a matter of fact, we hit them head on. Is there a God? Was Jesus for real? If so, was He the Son of God like he claimed to be? Can the Bible be trusted? We know that young people are struggling for real answers in a world where truth is up for grabs. Are you seeking? Are you sitting on the fence between Jesus and the world? Or are you totally sold out to Christ? The Edge is here to introduce teens to Jesus. We are also here to encourage and teach those who aren't content with living a double life, but desire to walk on the edge with God and have a vibrant, real relationship with their Savior. Become a disciple. Walk on The Edge!
____________________________
Each month we are going to host a Hang Time @ The Edge which is meant to be a day when the youth group can get together outside of Sundays and Wednesdays. Each month will be different and the events will range from opening up the gym at the Church for basketball, volleyball or do
dgeball to going to the movies and concerts.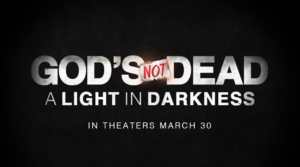 All youth are invited to attend the God's Not Dead 3 Movie on March 31st. We will meet at the Movies 14 Theater at 7:00 pm. Cost of ticket is $9.75 + candy/popcorn/soda.
Grades 6-12
6:00-7:45 pm
Join us in the Youth Room for
coffee
games
worship
The Word
Come by early for basketball in the gym, air hockey in the game room, or video games in the youth room. Starts at 5:00 pm!
Sunday Mornings With Kim 🙂

Grades 6-12 Edge Youth meet in the Youth Room on Sunday mornings at 10:45 am for worship and Bible Study. We are currently in the process of going through the curriculum titled, "Believe" for Teens by Randy Frazee

.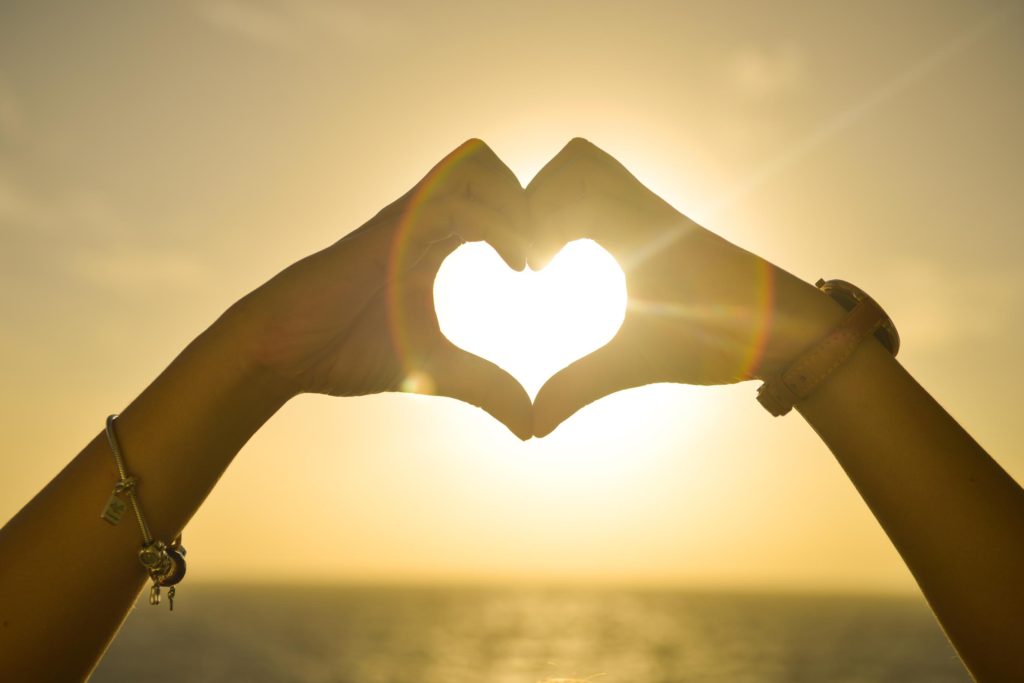 It's one thing to know t
he story of the Bible. It's another thing to live it. The Believe: Student Edition teaches you the core beliefs, practices, and virtues of Jesus-followers so that you can understand how to live out God's story in your own life today.
As you walk throu
gh the three big categories of
Christian life—beliefs, practices, and virtues—you'll begin a journey that will take you closer to the heart of Jesus and deeper into the words of Scripture. You'll learn what the Bible has to say about everything from th
e nature of God and the identity of Jesus, to prayer, worship, and the fruit of the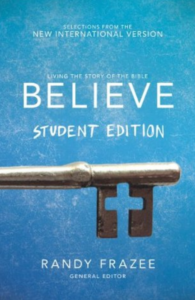 Spirit. Each big category is divided into ten topics to give you an up-close look at the important things God wants you to know.
Relevant, practical, and deeply fun
damental, Believe: Student Edition is a must-read for any student serious about their faith.
The Bible is more than just a book of stories. It's a blueprint for living. Let the words of God change you as you learn how to think, act, and become more like Jesus.
The EDGE
Ministry Team!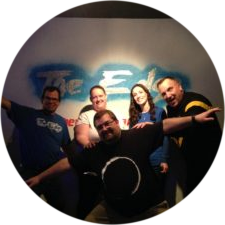 Matt

Heath