The EDGE Youth Group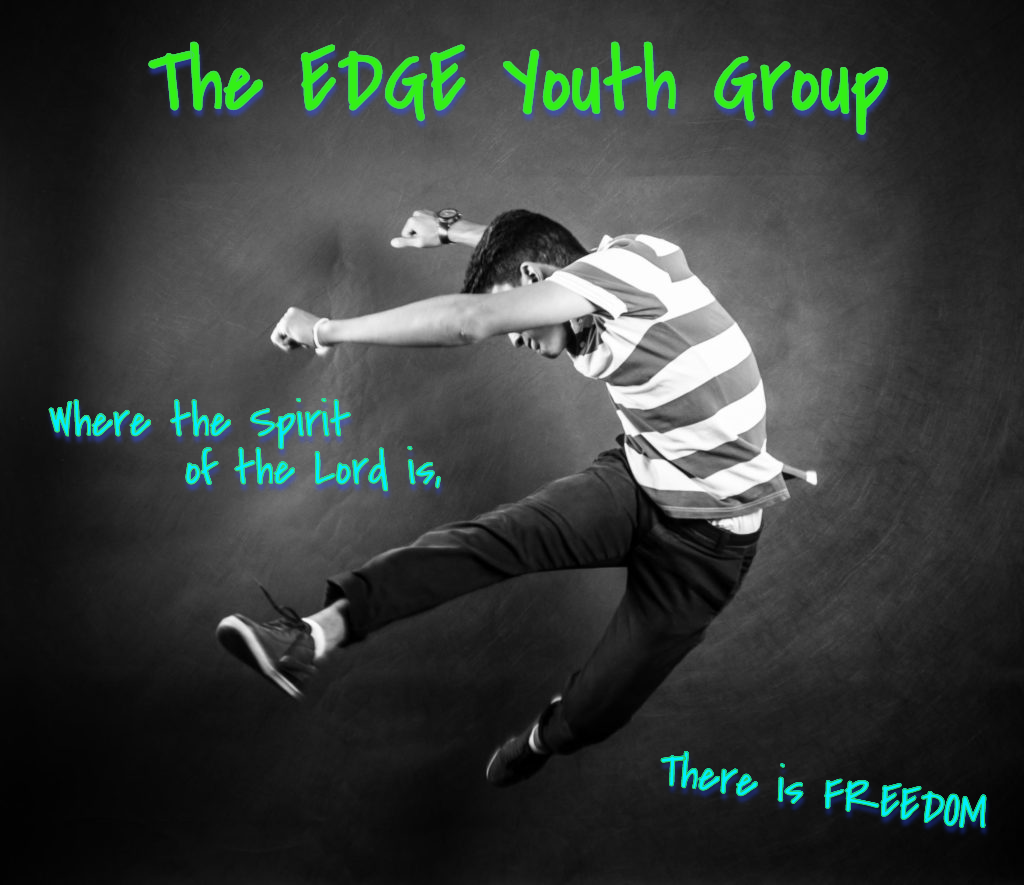 Here at The Edge, we're not afraid of tough questions. As a matter of fact, we hit them head on. Is there a God? Was Jesus for real? If so, was He the Son of God like he claimed to be? Can the Bible be trusted? We know that young people are struggling for real answers in a world where truth is up for grabs. Are you seeking? Are you sitting on the fence between Jesus and the world? Or are you totally sold out to Christ? The Edge is here to introduce teens to Jesus. We are also here to encourage and teach those who aren't content with living a double life, but desire to walk on the edge with God and have a vibrant, real relationship with their Savior. Become a disciple. Walk on The Edge!
____________________________
Each month we are going to host a Hang Time @ The Edge which is meant to be a day when the youth group can get together outside of Sundays and Wednesdays. Each month will be different and the events will range from opening up the gym at the Church for basketball, volleyball or dodgeball to going to the movies or the park or the lake for a few hours.
Grades 6-12
6:00-7:45 pm
Join us in the Youth Room for
coffee
games
worship
The Word
Come by early for basketball in the gym, air hockey in the game room, or video games in the youth room. Starts at 4:00 pm!
"And I, brethren, when I came to you, did not come with excellence of speech or of wisdom declaring to you
the testimony of God. For I determined not to know anything among you except Jesus Christ and Him crucified. I was with you in weakness, in fear, and in much trembling. And my speech and my preaching were not with persuasive words of human wisdom, but in demonstration of the Spirit and of power, that your faith should not be in the wisdom of men but in the power of God."
God has gifted each of us with special and unique abilities and talents, and He places us exactly where He wants us to be. But we must be careful not to take for granted the gifts God has given us. It can be easy to look at a situation in our life that is going well and forget who made it happen. Don't forget who made you the way you are, and where the good comes from in your life. The Apostle Paul understood that God had empowered him to preach the Gospel of Jesus Christ, and he humbled himself before God.
Allow God to work through you and give Him the glory for what happens. God Bless!