A place that
Teaches The Word
While Having a BLAST!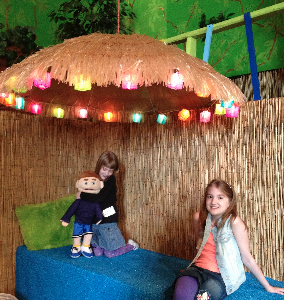 Welcome to the Wednesday Night Children's Ministry at First Baptist Church! We would like to invite you to be a part of this unique experience. Our volunteers have been working hard to prepare for a great year of fun, learning, and growth in God's Word for your child. Our theme this year is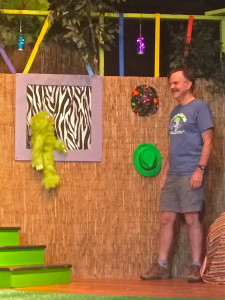 The Treehouse, which goes along with our main Bible verse in Jeremiah 17:7-8:
"But blessed is the one who trusts in the Lord whose confidence is in Him.
They will be like a tree planted by the water that sends out its roots by the stream.
It does not fear when heat comes; its leaves are always green.
It has no worries in a year of drought and never fails to bear fruit."
The Treehouse is a place to explore about God and His Creation. It is a place to dig deep into His Word, meet Jesus, and learn His teachings. It is also a place to form relationships

and have a blast doing it!
How does Treehouse Kids Club work?
The Club is broken down into three different age levels at FBC.
God's Little Jammers — 3-5 years old (Preschoolers)

Jesus and Me Blasters — K-2nd Grade
C2C Cruisers — 3rd-5th Grade
Each group goes through three cycles during the evening–
(OPTIONAL) Starting at 5:30, Chef Gordon and crew serve a delicious dinner to all in Kidder Hall (a $2.00 donation/person is encouraged but not required)
Then at 6:00……
Ope

ning Ceremony:

This is a time of praise and fun! While the main teaching is done

in their class time w

ith Group Leaders, the opening forum gathers all of the children together and includes worship and Bible-learning opportunities through music, skits, videos, and object lessons with Elvis, Petunia, Freddy, and Miss Wendee! Parents are welcome to join us during this time.
Road Trip Through God's Word: This is small group time when your child has the opportunity to listen to and learn about the many great stories and doctrines found in the Bible. Your child's experience will be enhanced with music, crafts, memorization games, and thoughtful discussion about how to apply what they've learned in their school/home environment.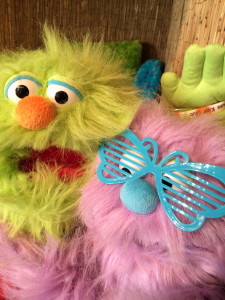 Game/Snack Time: The Gym Zone is an exciting place as Clubbers play age-appropriate games. We play everything from Musical Chairs (with a twist) to Glow-in-the-Dark Wubble Dodge Ball. We may even break out into a song and dance before we head back into class! Snacks are provided in a forum of casual conversation with Group Leaders.
At 7:45 — Parents pick up their children in their classrooms!

If you are interested in getting your child involved in the 2017-2018 Treehouse Club this August or need more information, contact Director Wendee Ulmer through the church office (530)243-5356 or register on Wednesday night in Kidder Hall.